Measuring Sprockets:
Use a measuring device, measure the inside of the center hole.

Make sure it is from center to center of the inner edge of the hole to get the most accurate measurement.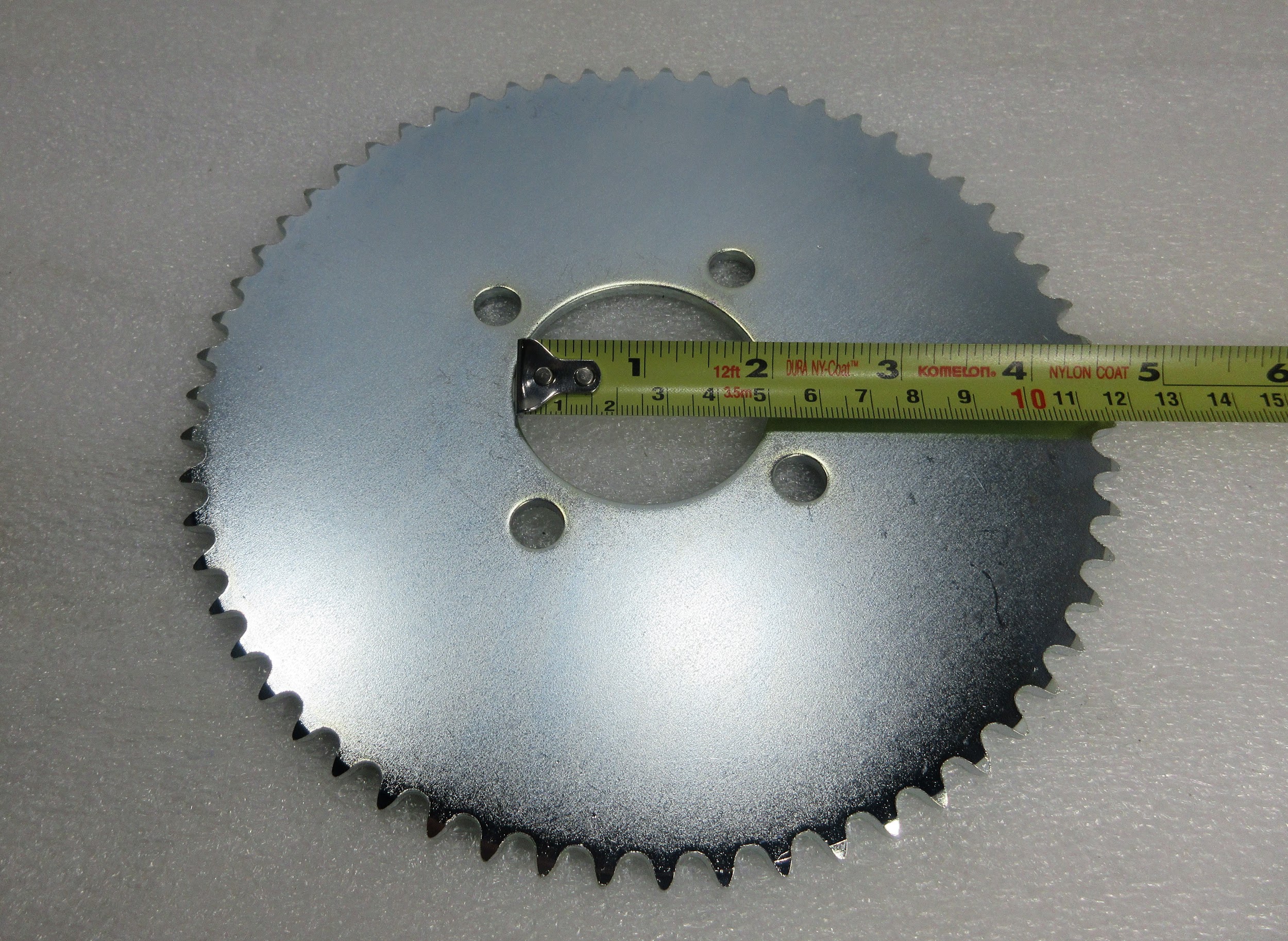 Measuring Pitch of Sprocket and Chain:
To determine what size chain you would need measure from tip of tooth to tooth (point to point) of the current sprocket you have.

The two most common sizes are ⅜" for a #35 chain or a ½" for a 40/41/420 chain.
⅜"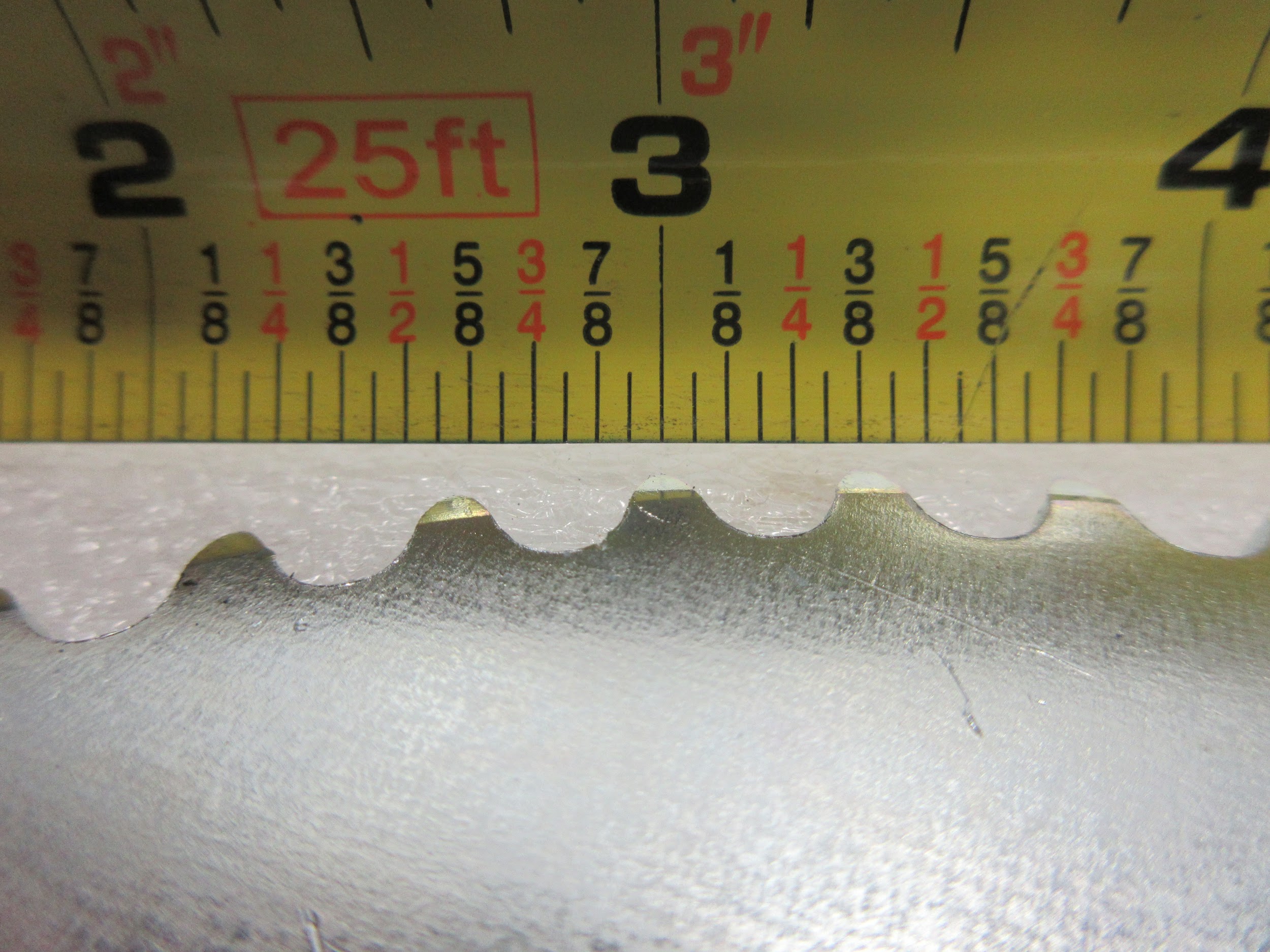 ½"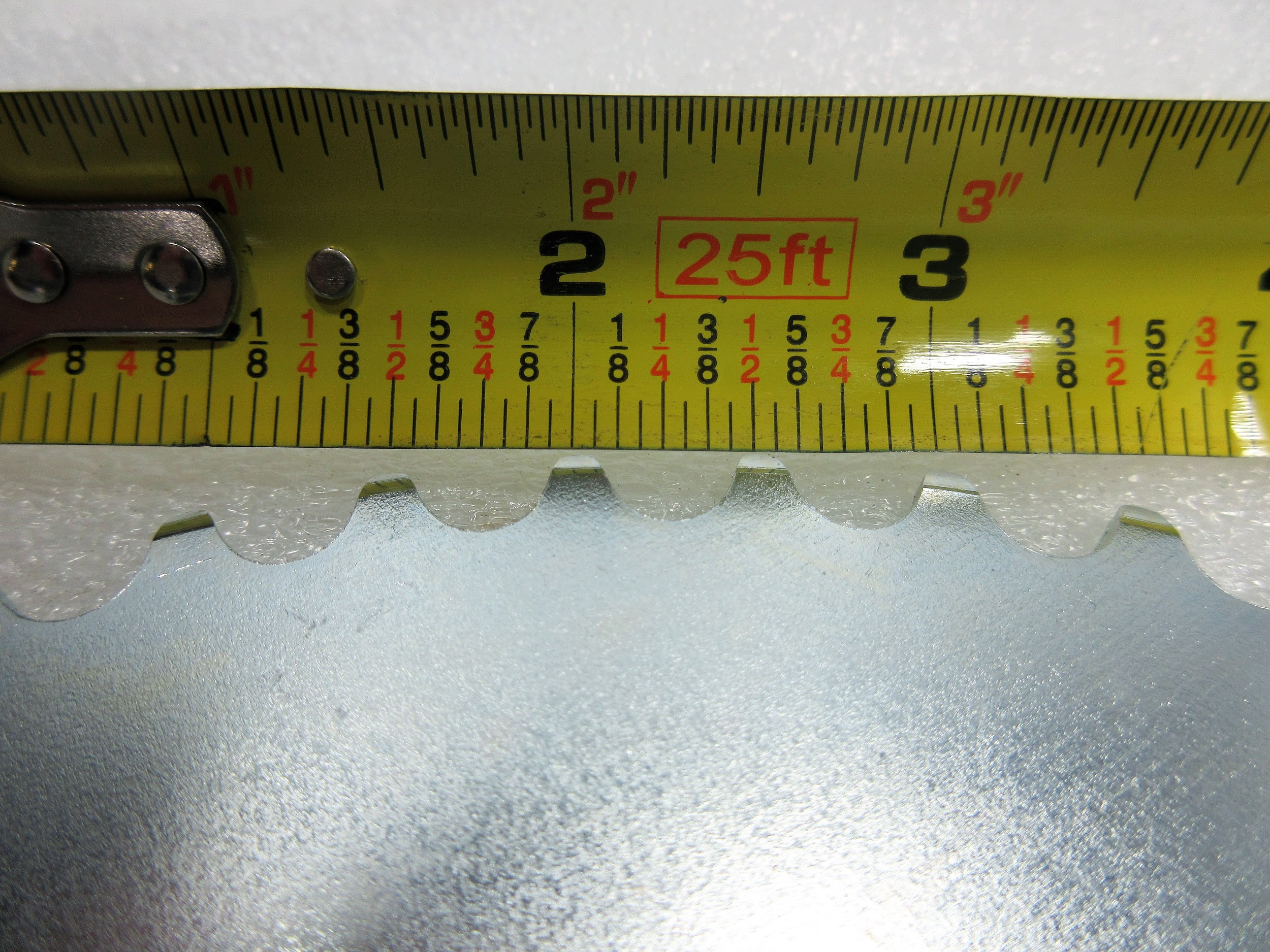 Measuring Mounting Holes of a Sprocket:
Measure from center to center of the mounting hole to determine what size bolts are needed to mount your sprocket.
⅜"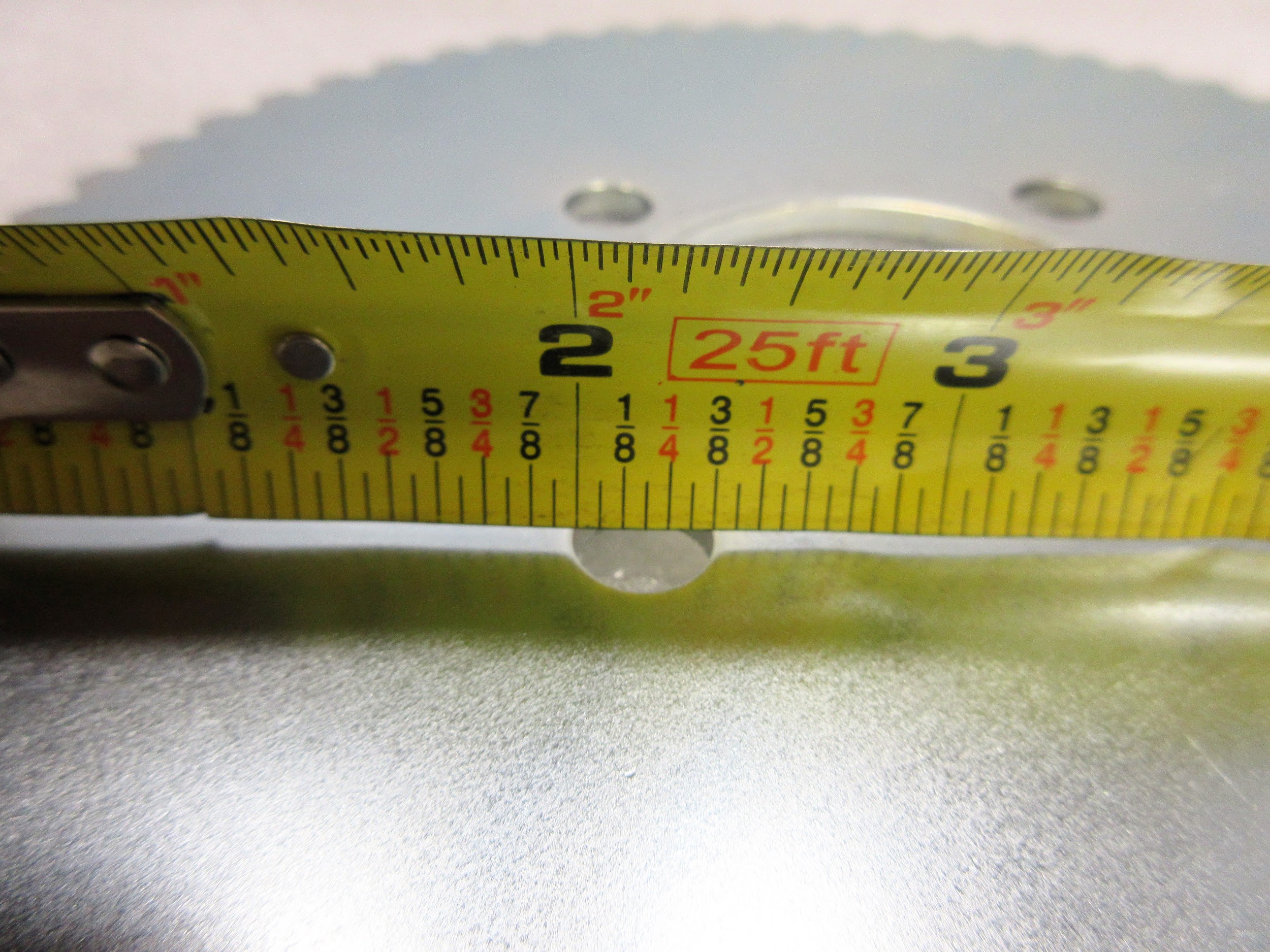 How to Measure Mounting Hole Spacing:
Measure from center to center of mounting holes across from each other to get the distance of the mounting of your sprocket.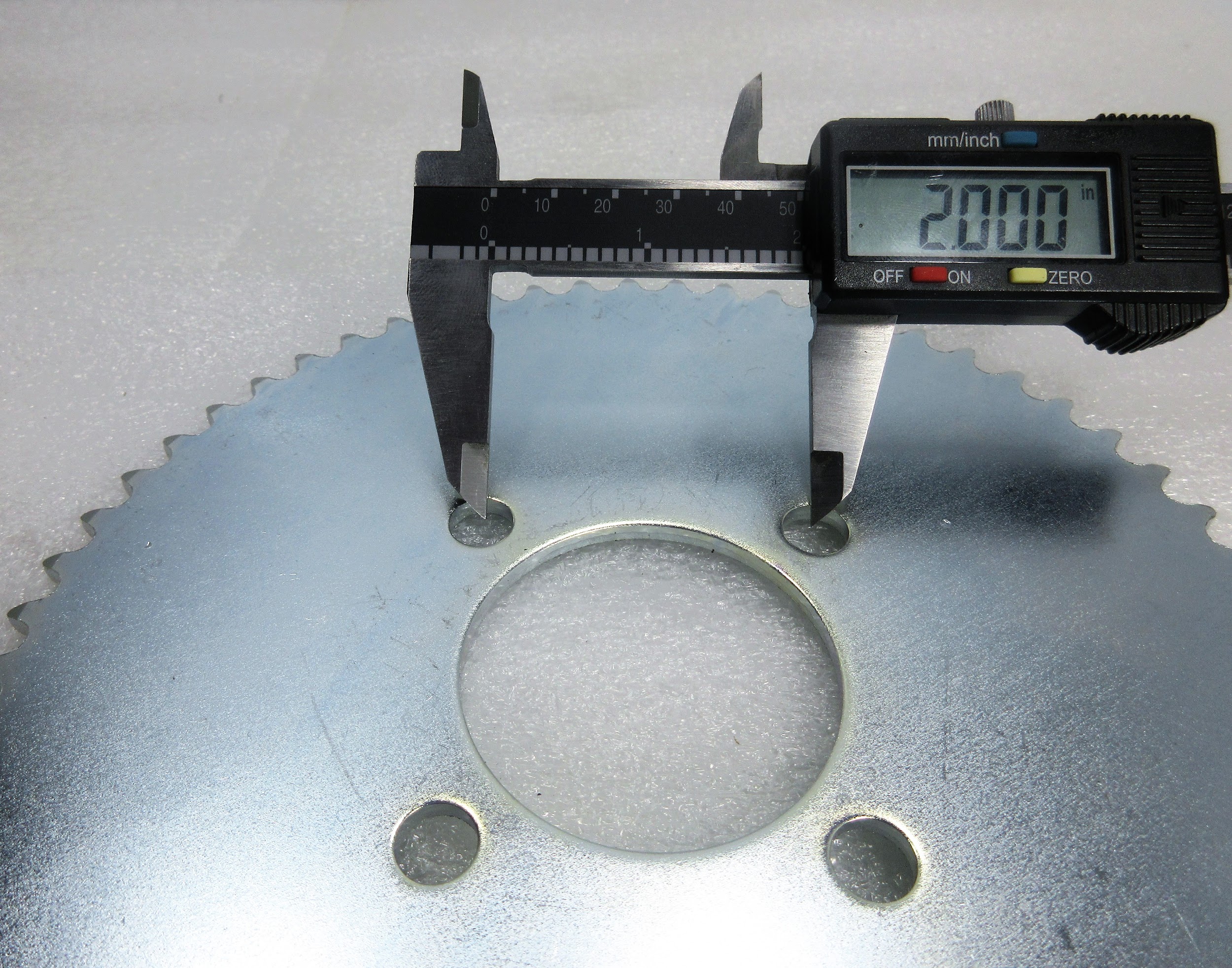 How to Measure Bearings:
The three most common measurements that are needed when measuring a bearing is the inner diameter (ID), outer diameter (OD) and the thickness of the bearing itself.
Here is an example of a measurement: ⅝" ID x 1-⅜" OD x 7/16" thickness
Measuring the ID of Bearing: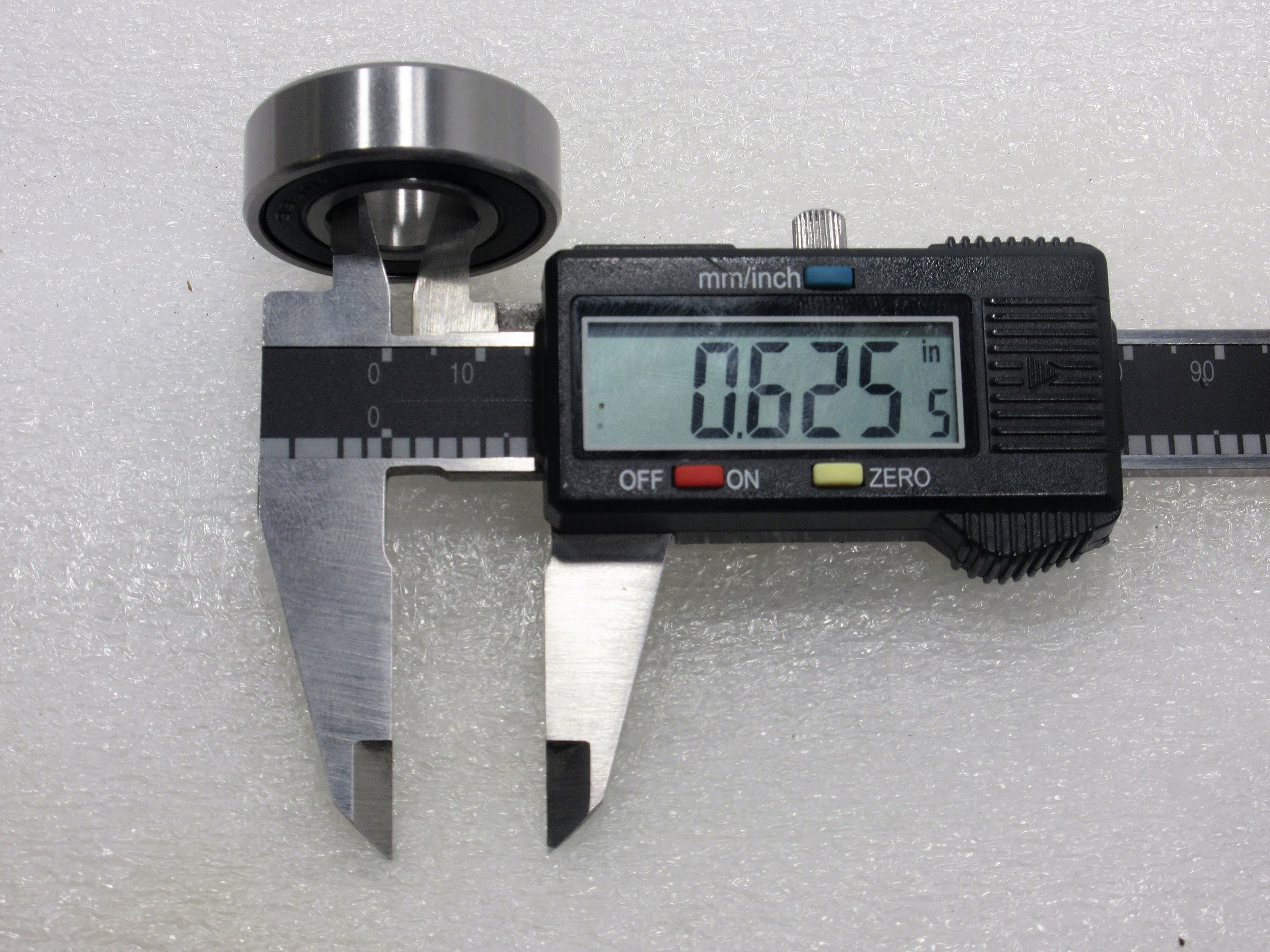 Measuring the OD of Bearing: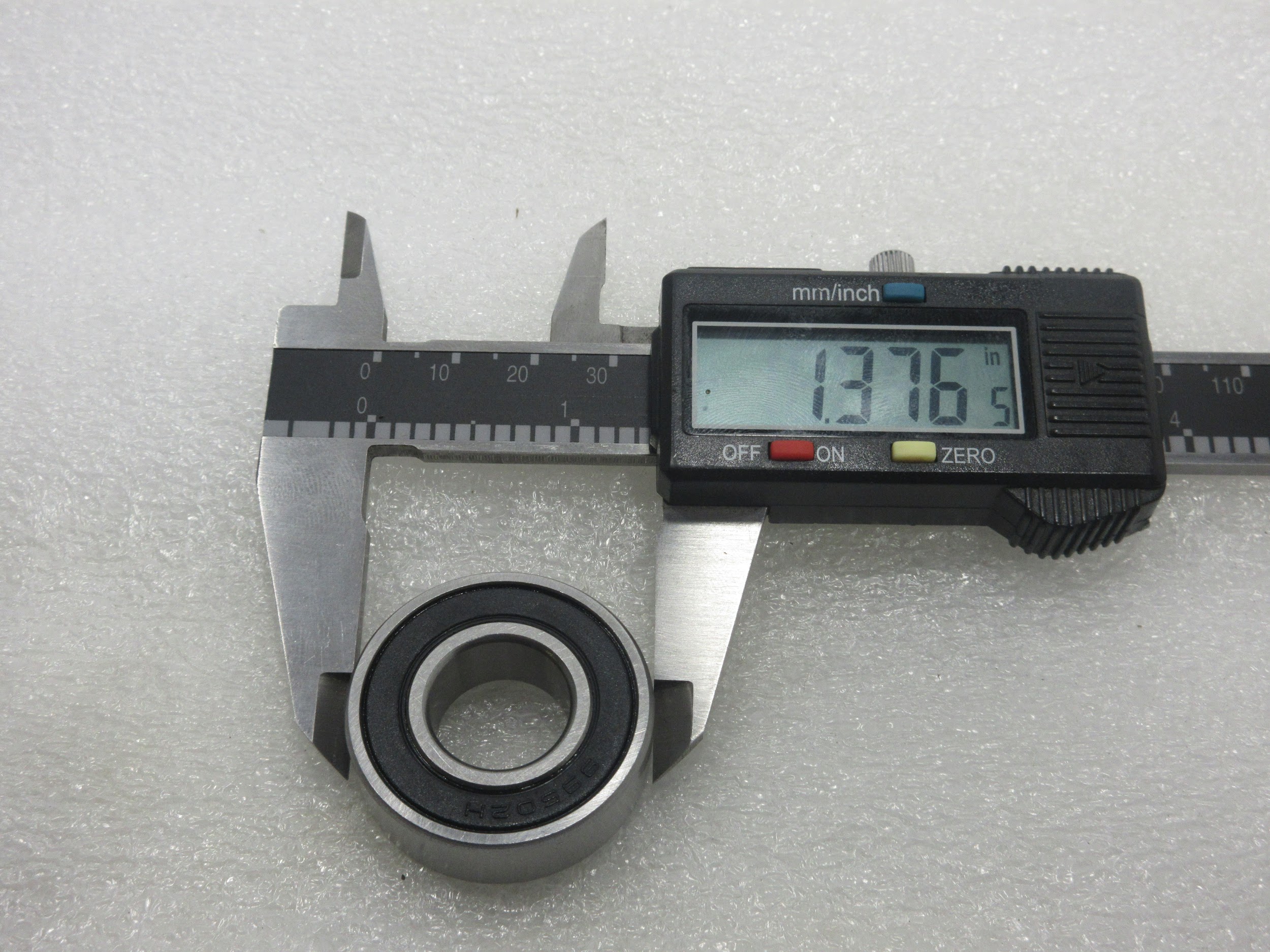 Measuring the Thickness of Bearing: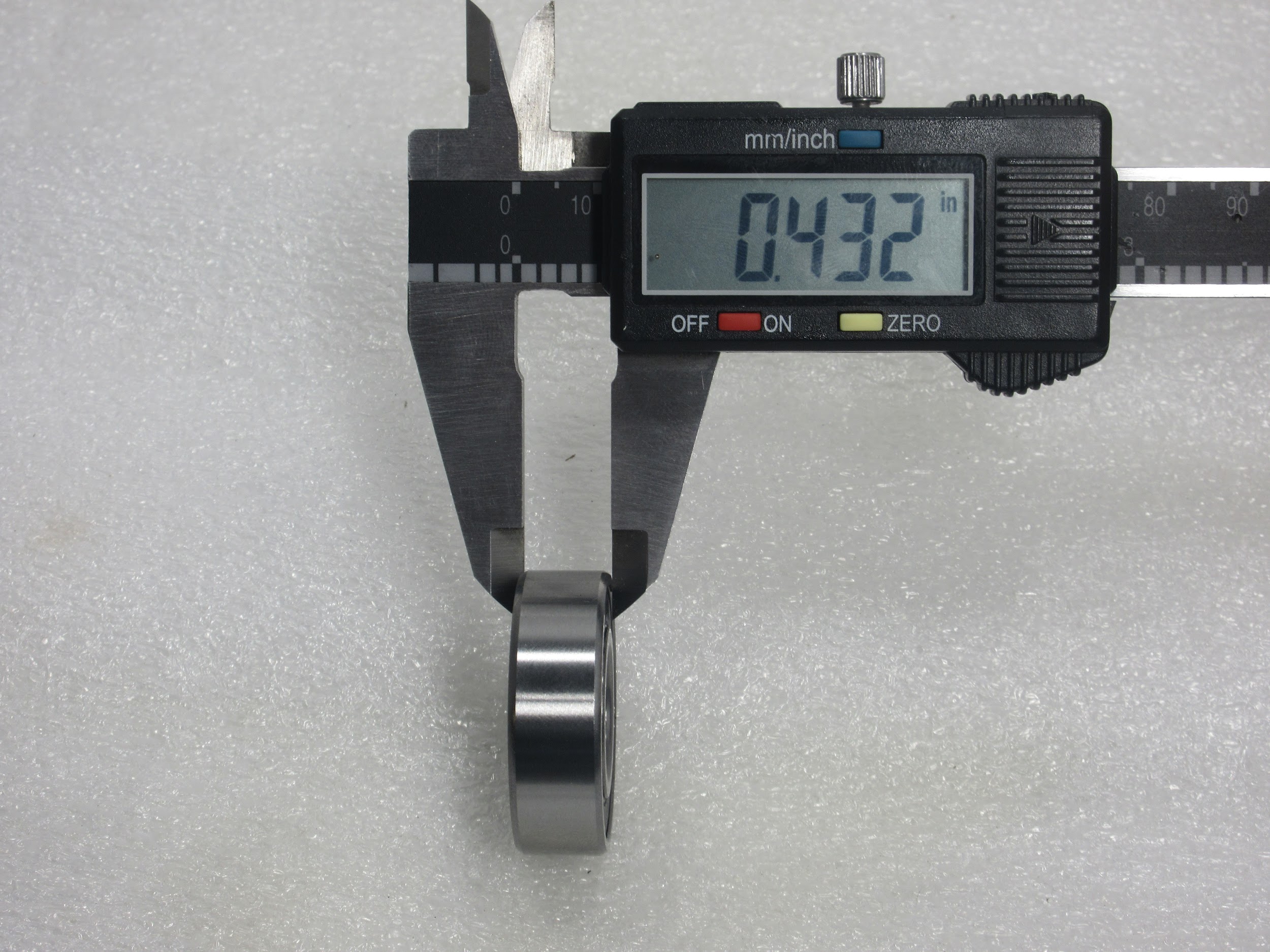 How to Measure the Wheel/Rim Size:
Diameter and Width are the most important measurements needed when buying a Wheel/Rim.
Measuring the Diameter:
Measure the diameter where the tire will sit on the wheel.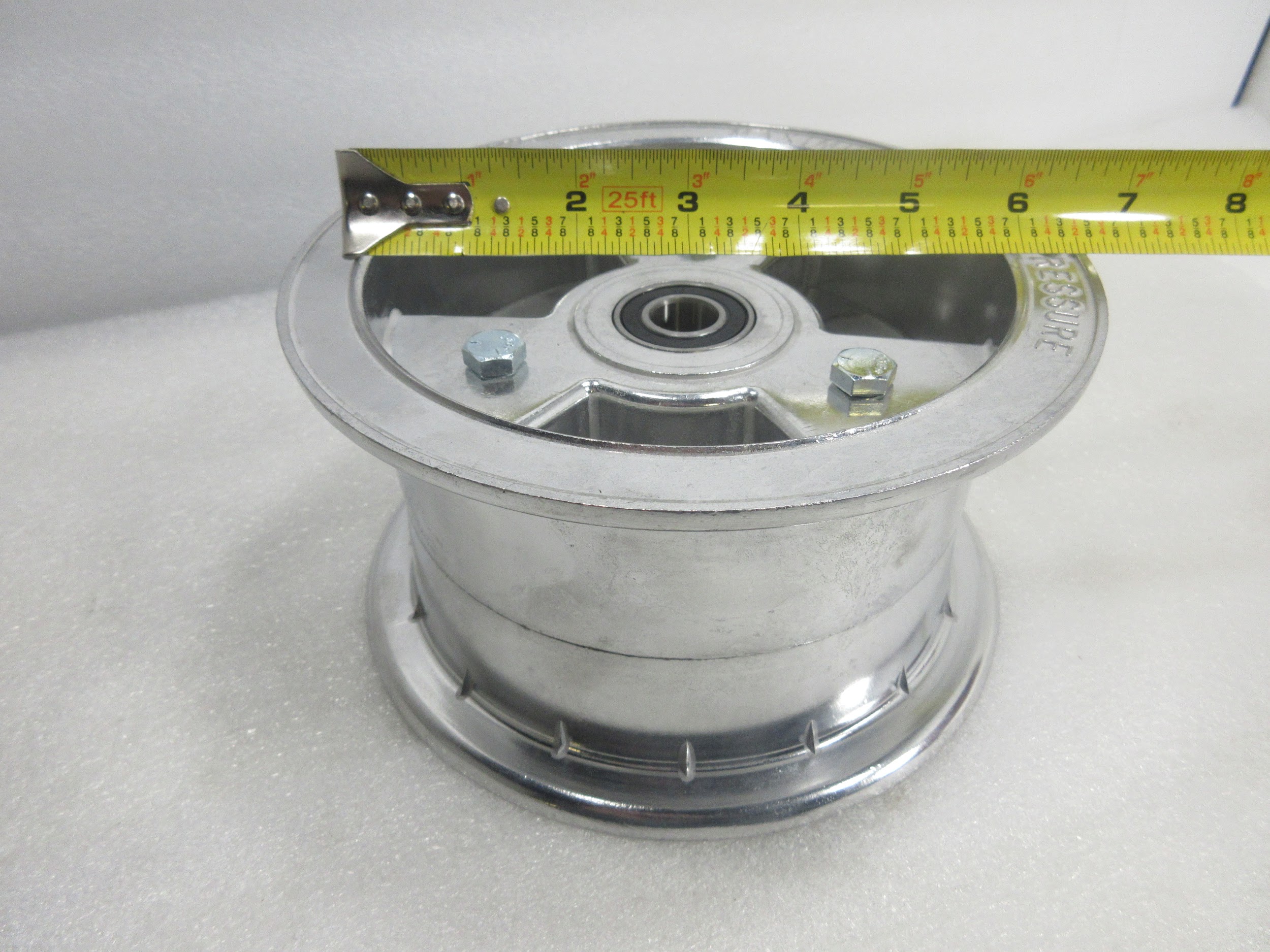 Measuring the Width:
Measure from the lip of one side to the lip of the other side.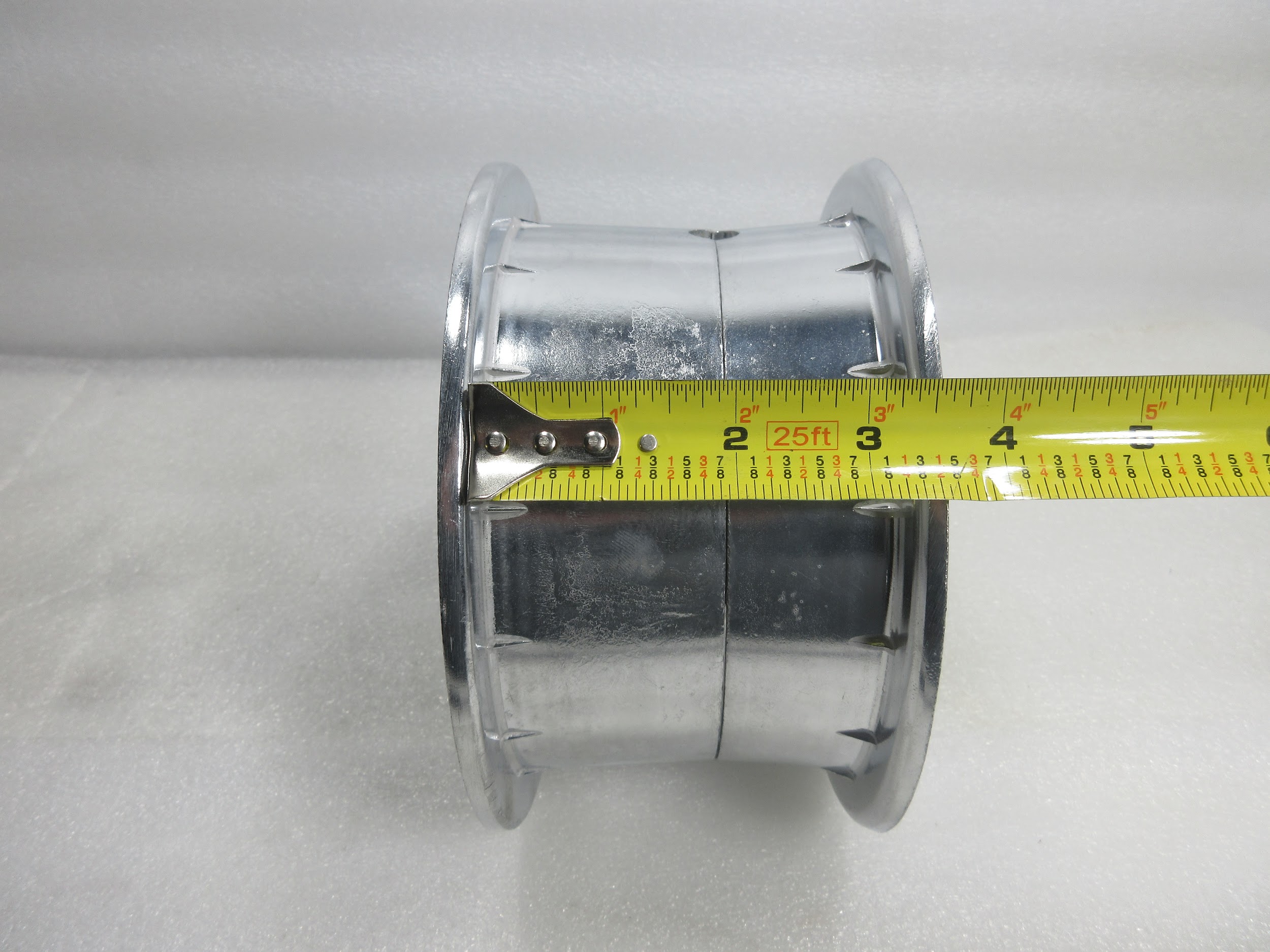 How to measure the tire:
For measuring the tire it is not exact science. There are a few important things to know. The diameter of the center of the tire, the overall height and the width of the tread. There is also a measurement on the tire:
Example - 4.10/3.50-5
The first number is the overall width of the tire.
The middle number is the width of the tread of tire.
The last number stands for the diameter where it would mount onto the rim/wheel.