Here are a few pictures to help with installation:

This picture shows a Max-Torque Clutch Ready to be installed INBOARD (Sprocket Facing Engine).
1/2" Wrench or Socket - Blue Loc-tite (optional)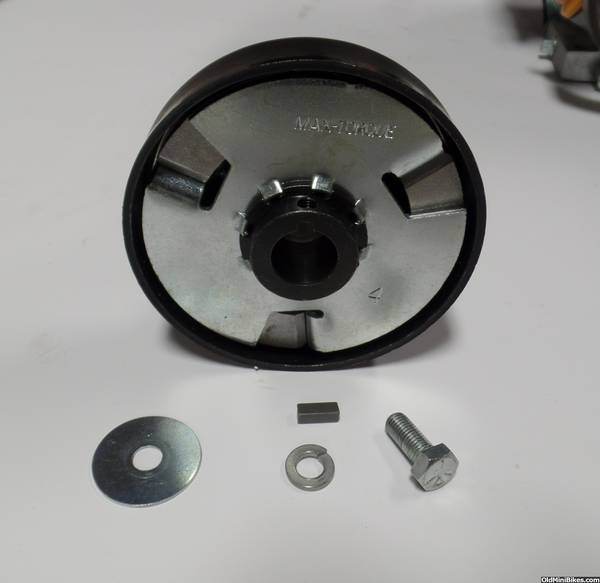 OUTBOARD - (Sprocket Facing Away From Engine)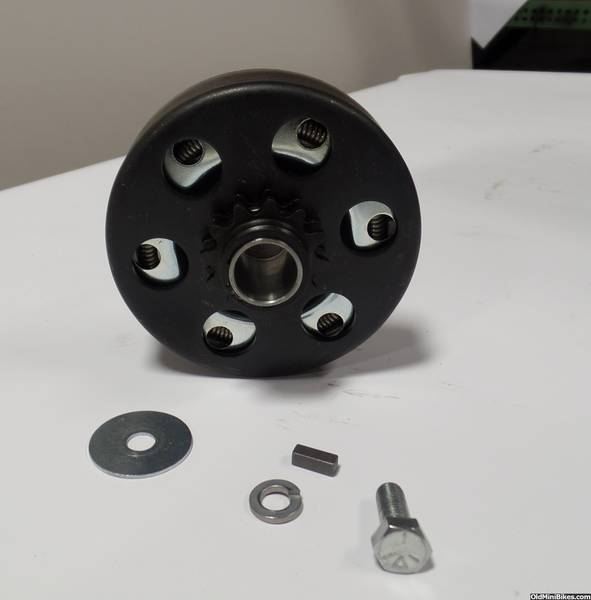 Guiding the Crankshaft 3/16" Keyway into the Max-Torque Clutch
A small amount of anti-seize can be applied to the crankshaft to aid in future removal. Picture shows clutch being installed OUTBOARD.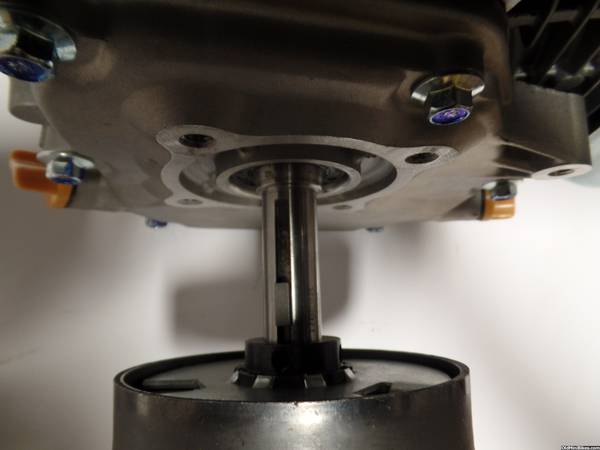 This is how a properly installed Max-Torque Clutch should look like with the retaining bolt, lock washer, and flat washer (covers keyway).

Max-Torque Clutch Retaining Bolt & Washers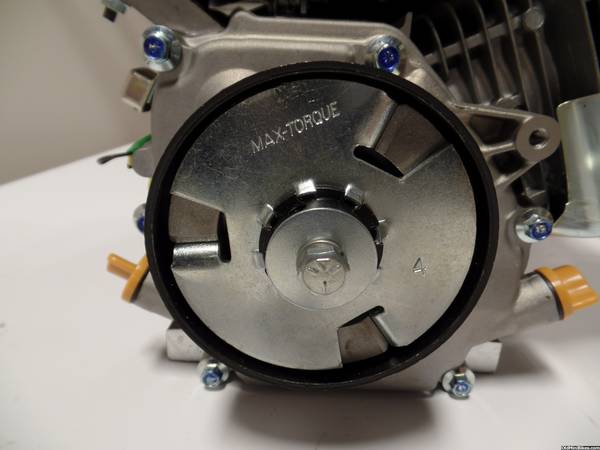 THE BELOW METHOD OF SECURING THE CLUTCH SHOULD ONLY BE USED WHEN THE CRANKSHAFT IS NOT DRILLED AND TAPPED. DAMAGE TO CRANKSHAFT IS LIKELY!!!

You can drill and tap your crankshaft without much effort, and add A LOT of safety and functionality to your Mini Bike or Go-Kart.
 
Undrilled Crankshafts cannot accept Torque Converters or Two Piece clutches!
5/8" & 3/4" Crankshaft Drill & Tap Guide

Be cautious when securing the clutch with this method as the second set screw that does not touch the keyway will leave a mark anddamage the crankshaft, making it difficult to remove or install clutches.